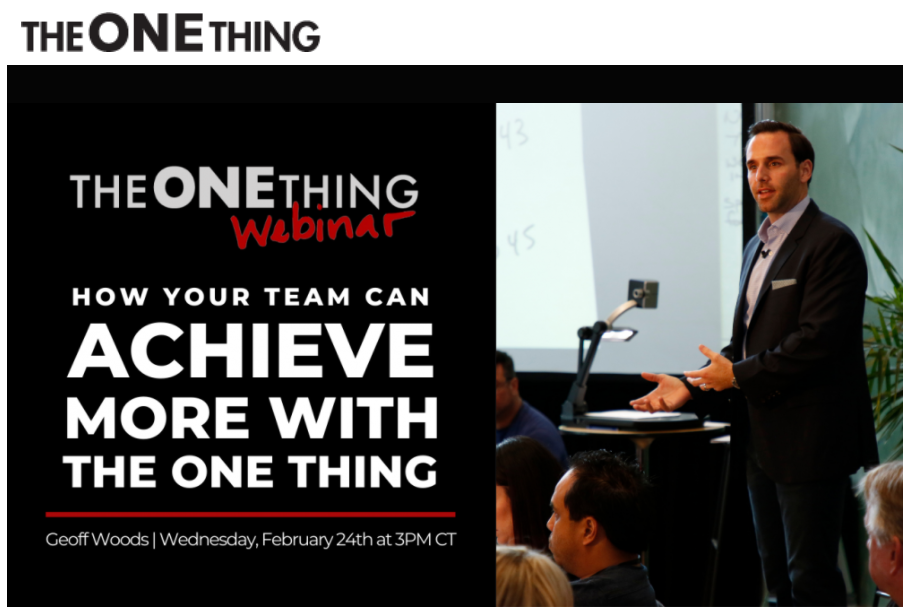 How Your Team Can Achieve More With The ONE Thing

What would be possible if your boss understood and lived by the principles of The ONE Thing? For most people, the answer is EVERYTHING!

Changing your company culture is just ONE 2″ domino away, and Gary Keller said it best: "Your next step is simple. You are the domino."

Join us LIVE TODAY at 3 PM CT and learn how to enlist the support of your boss and your team to live The ONE Thing so you can reduce micromanagement, create a common language to say "no" to distractions, and empower individuals to achieve more.

This month's webinar is 100% free, so invite your colleagues and register now to make this your company's most productive year yet.